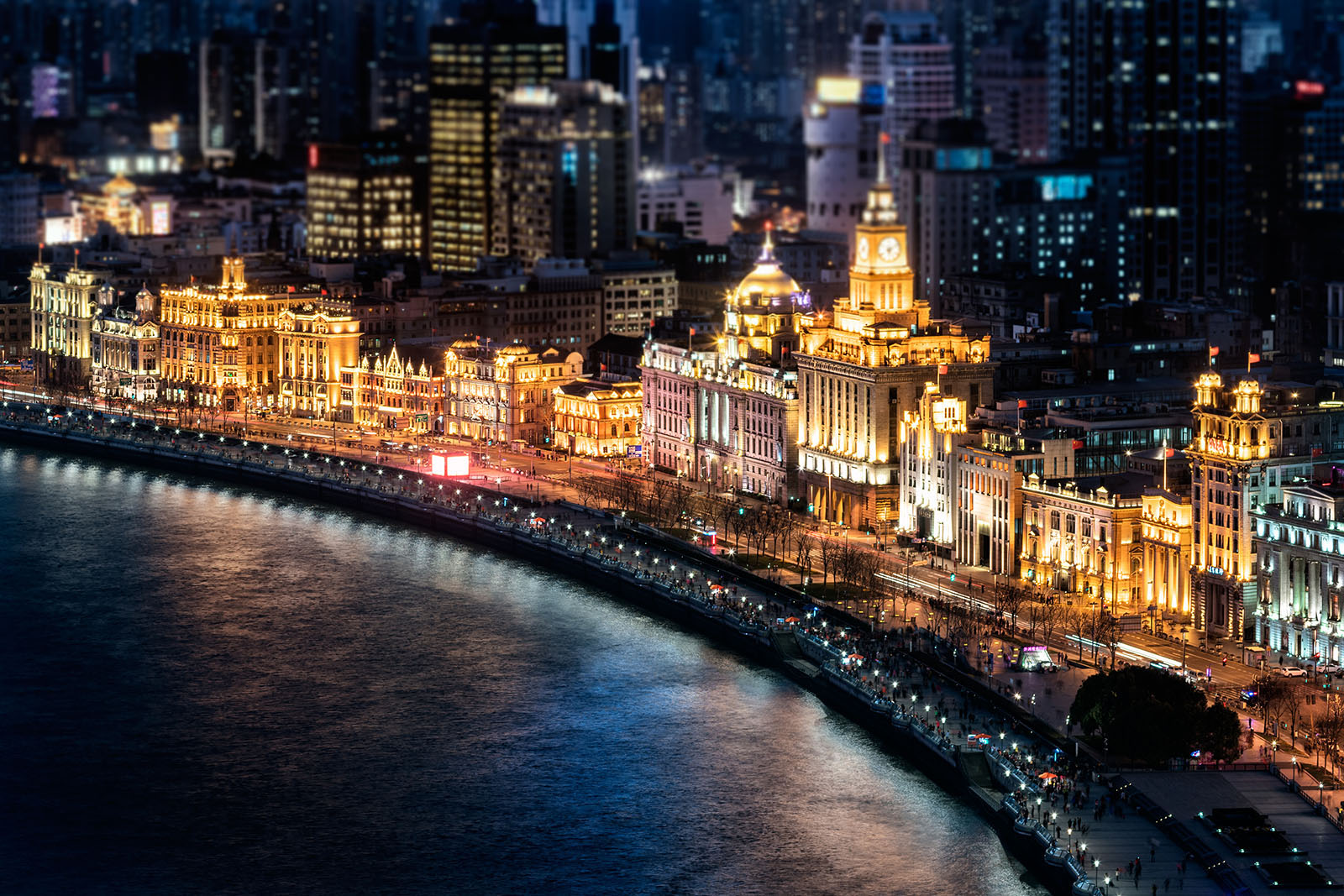 Shanghai, located in the eastern coastal region, is the largest city in China's mainland. Known as the Oriental Pearl, Shanghai stands as China's economic and financial center, as well as a pivotal hub of shipping and trade. Shanghai has developed into a renowned international metropolis. Shanghai is located on the vast delta of the Yangtze River; the Yangtze river extends several thousand miles to surge onward towards the East China Sea. Here, the delicate Suzhou river runs from the west, with the magnificent Huangpu river in the city's embrace, Puxi and Pudong face each other across the river. What a glorious view!
The western-style buildings on both sides of the Huangpu river are the most eye-catching part of the scenery of the Bund. After the Opium War, Shanghai port was forced to open to foreign trade. As the spot where the east meets the west, Shanghai moved forward with the tide of the time and joined the processes of globalization.
With the opening of Shanghai as a port, many financial institutions flooded into the Bund. To the east is the Huangpu river, and to the west are buildings in the Gothic, Roman and Baroque styles. You might even see styles that mix elements of east and west. Growing international influence and convenient transportation have made Shanghai a magnet for both work and leisure travel. Shanghai is a livable city with four distinct seasons, and a mild and humid subtropical monsoon climate. In 2019, the population of Shanghai totaled 24.2814 million residents and had a foreign permanent resident population as high as 9.7771 million.
When night falls and the lights turn on, Shanghai takes on a completely new look. Well known as the city with the busiest nightlife, in the night of Shanghai, people may wander around the city to enjoy the night view or have a drink at a rooftop bar, to chat and enjoy the glamour of Shanghai's night.
For more travel information about Shanghai, please visit the website to plan your own Shanghai trip.