Shanghai Jiaotong University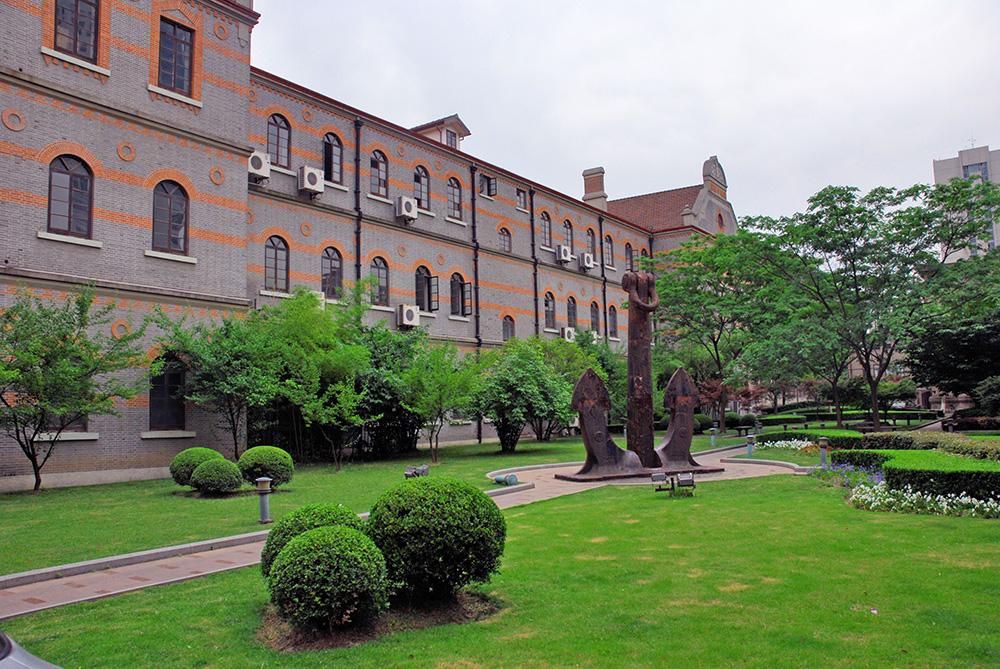 Founded in 1896, Shanghai Jiaotong University (http://en.sjtu.edu.cn/) is renowned as a national key university directly under the administration of the Central Committee of the Communist Party of China (CPC) and the Ministry of Education. In the 1950s, the University moved westward and divided itself into the Shanghai campus and the Xi'an campus. In 1959, the State Council approved the separate establishment of the two campuses, when the Shanghai branch adopted the present name "Shanghai Jiaotong University".
The University has 31 schools/departments offering 67 undergraduate programs. Undertaking its prime mission of cultivating first-class talents, the University sets up joint-education institutions with world-renowned international universities that have attracted a flood of high caliber talents and contributed to the university's internationalization.
Shanghai Jiaotong University maintains its leadership role in the country's scientific research and technological innovation. The University has been honored among the first batch of "Demonstration base for entrepreneurship and innovation", with an outstanding team of faculty members who have earned prestigious national prizes in their specific fields; Academic papers from this University, published in international top journals, have hit consecutive historical highs. Furthermore, a well-established student innovation center serves as the platform for students to bring technological innovation and realize their full potential.
---
Tongji University
Tongji University (https://en.tongji.edu.cn/), established in 1907, is a national key university directly under the administration of the Ministry of Education. Listed both in the national "Project 211" and "Project 985", Tongji University is a leading comprehensive research-oriented university with national and global influence.
Currently, the University encompasses 29 first-class schools and has achieved crucial research outcomes in national major projects and engineering research programs.
The University has spared no effort in expanding its international exchange and collaboration. It has established 11 internationalized cooperative platform schools, entering cooperation agreements with over 200 higher learning institutions overseas. Furthermore, it has set up joint research centers with multiple accomplished transnational enterprises. Meanwhile, as the first University in the Asia-Pacific region to receive the "International Sustainable Campus Award", Tongji University is concerned with the global environment and sustainable development. It currently serves as President of Global Universities Partnership on Environment for Sustainability under the United Nations Environment Program.
---
Fudan University

The history of Fudan University (https://www.fudan.edu.cn/en/)can be dated back to its predecessor Fudan Public School, the first private institution of higher education in 1905.
After being listed in the "Project 211" and "Project 985" universities in China, Fudan University was included in the "Double First-Class Initiative" in 2017, with 27 Double First-Class Disciplines recognized nationally. The University has 35 schools (departments), and 17 affiliated hospitals. It has progressed in leaps and bounds concerning course offering, optimizing the curriculum system by adding new courses on innovation, creativity, and entrepreneurship-focused on enhancing education quality and overall development of students.
The University has always been active when it comes to international development, entering cooperation agreements with 270 higher education institutions and organizations overseas to facilitate friendly exchanges among scholars and high-tech professionals.
With the purpose of nurturing talents, the University has implemented undergraduate academic research funding plans to support outstanding students in their innovative and sustainable academic exploration. At the same time, it aims to facilitate the realization of student's full potential through employment and entrepreneurship training and programs.