Peking University
Founded in 1898, Peking University (http://english.pku.edu.cn/), originally known as the Imperial University of Peking, was the first national key university in China to cover comprehensive disciplines. In 1912, the University adopted its present name as Peking University. After the outbreak of the Sino-Japanese War, Peking University was relocated to south China, having found its way back to Beijing in 1946. Peking University has always been essential in pioneering China's course of modernization. The University is committed to the mission of becoming a world-leading university, as well as an incubator to cultivate top-notch innovative talents for China, so as to promote scientific research and international exchanges.
The University currently encompasses 6 campuses. Pressing forward in its effort towards internationalization, Peking University boasts inter-university communications established with over 380 universities and research institutes globally. To broaden its international vision while promoting scientific innovation progress, frequent international exchanges are coordinated by the University, inviting accomplished foreign experts and scholars to give talks, facilitating educational cooperation projects between China and foreign countries.
Registered among the first batch of universities listed in "Project 211" and "Project 985", Peking University has made robust progress in building an outstanding team of faculty members with top talents continually emerging. Peking University today takes the lead in scientific innovation, being proudly acknowledged as a hub to cultivate top-notch innovative talents for China. It has also cemented its place as a major link and platform for international exchanges.
---
Tsinghua University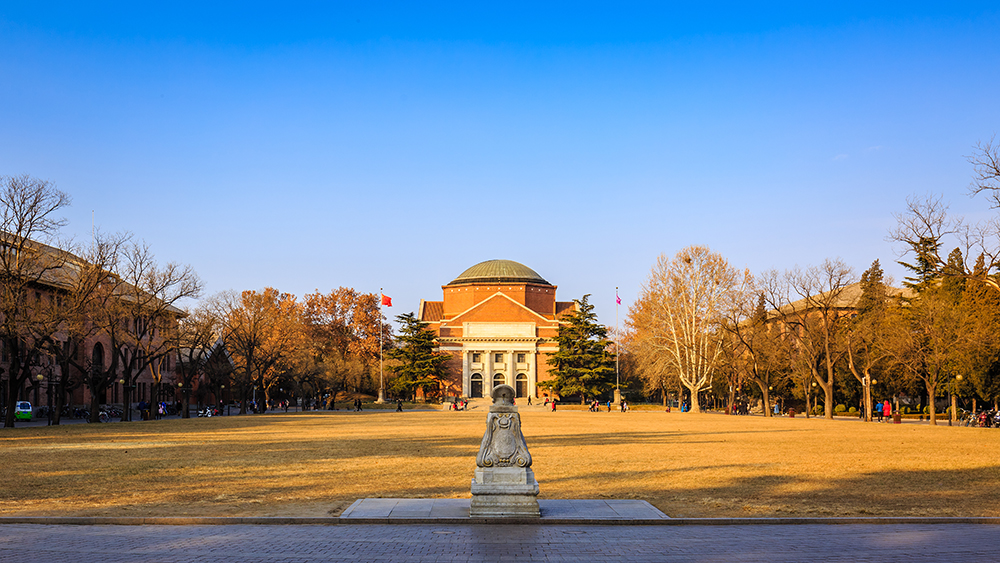 The genesis of Tsinghua University (www.tsinghua.edu.cn/en/) can be dated back to 1911 when its predecessor "Tsinghua Xuetang" was established. In 1912 the present name Tsinghua University was adopted. After the July 7th Incident in 1937 (also known as the Lugou Bridge Incident), Tsinghua University moved to south China, then back to Beijing in 1946. Tsinghua University, now under the direct administration of the Ministry of Education, ranks among the first batch of national key universities, acting as an important base for high-caliber talents and scientific innovation in China. The University is home to a significant number of outstanding scientific experts, professionals, and scholars.
The University features 21 schools and 59 departments. It attaches great importance to a multi-level and multi-dimensional internationalized training of talents. Tsinghua University counts with a recognized history of having received the first batch of international students since the founding of the People's Republic of China. It currently employs considerable initiatives to strengthen international exchanges and research cooperation via international exchange programs and visits, aimed at promoting mutual culture integration as well as understanding among the younger generations, thus enhancing their global leadership.
The University has progressed in leaps and bounds as the top prize winner in strategic high-tech research, national security research, and key basic science research fields. The big data system software team of Tsinghua University has investigated the open-source Internet of Things raw database and donated to the Apache Software Foundation (ASF), making significant contributions to maintaining a healthy, active open access community while promoting top-class data projects focused on data innovation technology.
---
Renmin University of China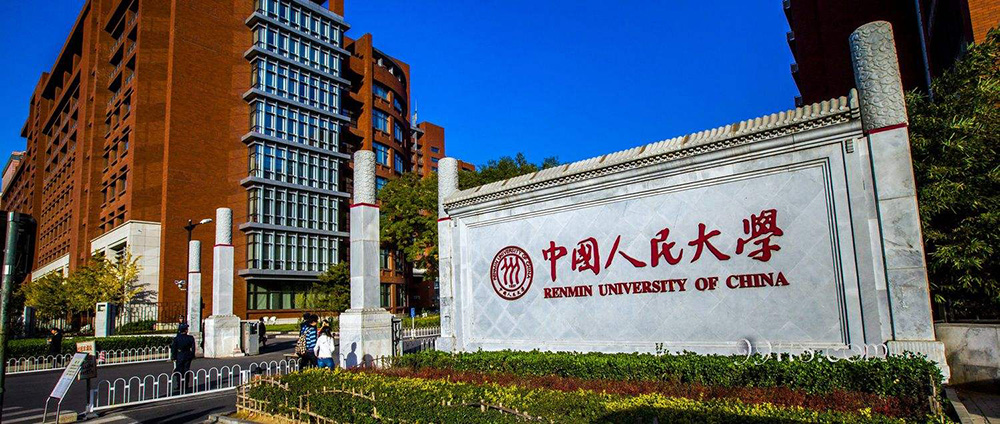 Renmin University of China (www.ruc.edu.cn/en), established in 1937, stands as a national key university in China. Registered among the universities listed in "Project 211" and "Project 985", Renmin University of China is recognized as a comprehensive research-oriented university with a great academic heft in Chinese humanities and social sciences.
The University currently comprises 33 schools, with 82 undergraduate programs. Over 10 disciplines are included in the "Double First-Class Initiative". The University has established academic exchange and collaboration relations with higher learning institutions of over 55 countries and regions. The international vision and forward-looking nature of the University is seen in its exchange and collaboration programs and academic conferences. It is also on display thanks to the establishment of its Sino-French Institute, and active participation in the construction of 13 Confucius Institutes overseas.
The University has spared no effort in applying for research funding such as the National Social Science Fund, National Natural Science Fund, Humanities and Social Sciences Planning Project of Ministry of Education, and the Humanities and Social Sciences Planning Project of Beijing Municipality, with the aim of cultivating commercial talents and improving the scientific research practice of the University.