Sun Yat-sen University
Sun Yat-sen University (http://www.sysu.edu.cn/en/index.htm), founded by Dr. Sun Yat-sen in 1924, is a modern comprehensive key university. There are a total of three campuses in Guangzhou, Zhuhai, and Shenzhen, offering 136 undergraduate programs.
Sun Yat-sen University is famous for its humanities and social sciences, science and technology, and medical-related disciplines. The University is committed to academic innovation and to training outstanding talents in technology. It encompasses 63 departments and multiple scientific research bases, and its comprehensive scientific research strength and influence have long ranked at the forefront of national universities.
The University is committed to the development of cutting-edge science, continuously improving the quality of scientific research, and setting up special funds to encourage teachers and students to join in scientific research.
The University has been opening its schools with an international perspective, promoting international exchanges and cooperation with universities in Hong Kong, Macao, and Taiwan. It has since established university-level cooperation and exchange relations with more than 200 overseas universities, covering more than 40 countries and regions. The University also actively engages in establishing multi-field and multi-level cooperative relations with universities and institutions around the world. The establishment of the Sino-French Institute of Nuclear Engineering & Technology, together with the French Civil Nuclear Engineer Teaching Alliance (FINUCI), is one such example, dedicated to training talents in the field of nuclear engineering.
---
South China University of Technology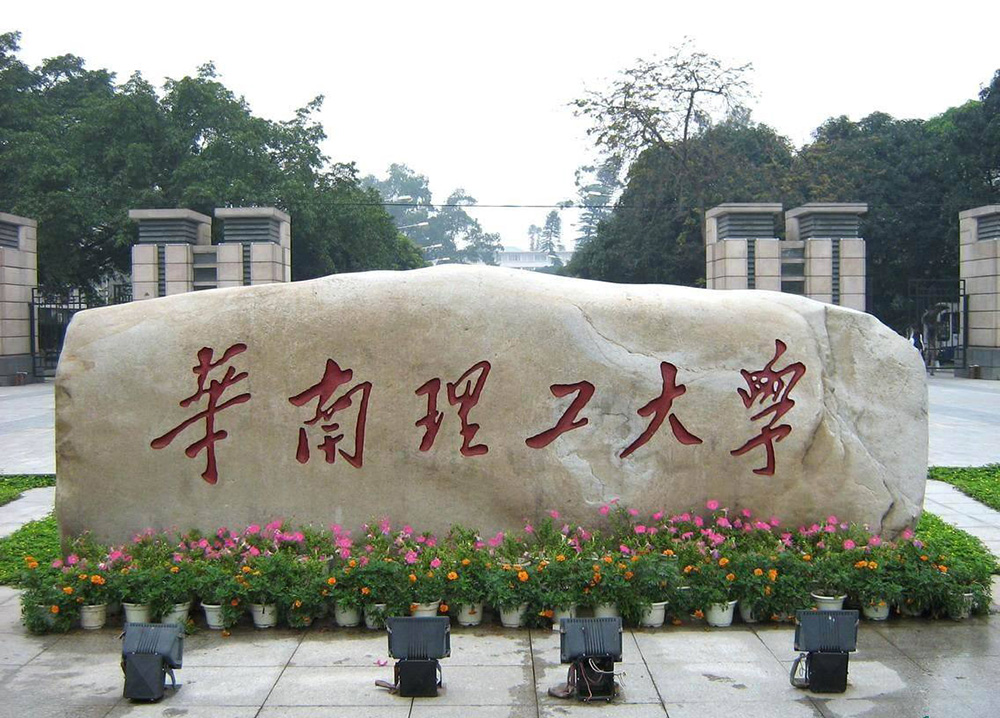 South China University of Technology (https://www.scut.edu.cn/en/), established in 1952, is a research university focusing on science and engineering. It prioritizes cutting-edge science and innovative technology, while also integrating humanities and social sciences, business management, economic law, medicine, and other disciplines. It is a national key university with 28 Schools and 82 undergraduate programs.
South China University of Technology is also known as the cradle of engineers and entrepreneurs due to it actively promoting the training and development of engineering talents in China. This is achieved by setting up a pilot program for training outstanding engineers, as well as due to the University's ability to make full use of exceptional resources and technological qualities.
The University ranks 27th in "Top 100 Chinese Universities in 2020". Its original scientific research and innovation are extraordinary, and the cumulative number of patents attained is the highest among universities in China.
In terms of internationalization, the University has not only set up international cooperative research centers with more than 200 foreign universities and research institutions, but it is also a member of many international university alliances. The uni University versity cooperates with many world-class universities adopting the innovative cooperation mode of "Chinese-oriented international cooperation" while striving to become a high-level and international first-class university.
---
Jinan University
Jinan University (https://english.jnu.edu.cn/), founded in 1906, was originally named "Jinan Academy". It was the first and the most famous university for overseas Chinese students, enjoying a century-old tradition. JNU is part of the first batch of higher education institutions to implement the credit system in China, and it is also the first national "Double First-Class" higher education institution to set up business programs. The strength of the University in academic discipline construction has been continuously improving, and it currently counts with 37 schools.
At present, the proportion of overseas Chinese, Hong Kong, Macao, Taiwan and foreign students in Jinan University is over 30%, making it the University with the largest number of overseas Chinese students from Hong Kong, Macao and Taiwan in China. Adhering to the idea of running an international university, it has signed exchange and cooperation agreements with more than 400 universities, while the International College offers several degree courses for teaching in the United Kingdom. Furthermore, the Jinan University – University of Birmingham Joint Institute at Jinan University was formally established in 2017, introducing the advanced university management model and curriculum quality supervision system in the UK, where graduates can obtain both Chinese and British academic qualifications.
The University has many leading fields in scientific research in China, such as Chinese culture and news communication, and also applied economics in social sciences; Network security in science, engineering and medicine, high-performance metal wear-resistant materials, and pathological research of traditional Chinese medicine. At present, the University has several national and provincial key scientific research units.