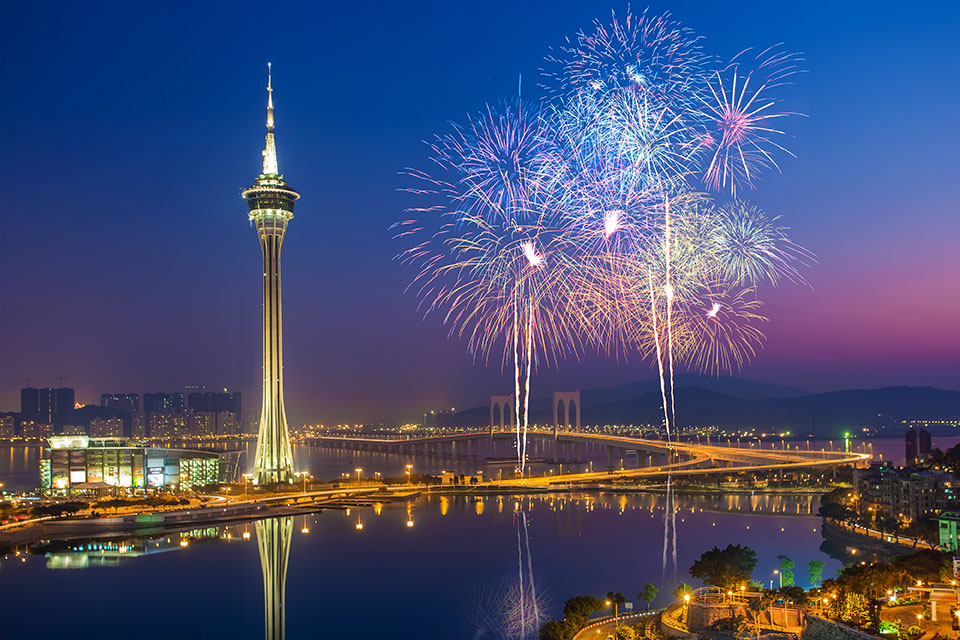 Macao is located on the west bank of the Pearl River Estuary, Guangdong province, and is connected to  Gongbei District, Zhuhai via the Portas do Cerco. You can reach Macao within an hour if you take the jet ferry. If you take a bus from Hong Kong (Central, Kowloon, or Hong Kong International Airport) and go along the Hong Kong-Zhuhai-Macao Bridge, it will take you half an hour.
Macao is in the southeastern monsoon region. It is hot and rainy in summer, and dry and sunny in the fall. There is usually little rainfall in winter. The period from May to October is the typhoon season, while July and September are the two months when tropical storms most frequently occur. When Typhoon Signal No. 8 or above is hoisted, social activities and all transportation is halted.
Macao is a good place to live and make investments in. The World Trade Organization rates Macao as one of the most open economies in the world in terms of trade and investment. As a free trade port and a separate customs territory, the surcharges of Macao are no higher than 12%. Macao has developed an international business network, and serves as an important platform for the trade and cooperation of China and Lusophone countries. The business operation standards in Macao are in line with international practices, with easy application processes for trading and investing, and simple procedures for company setup by both local and foreign investors.
Currency: Macao Patacas, Hong Kong Dollar, Renminbi
Voltage and Frequency: 220 V, 50 Hz, the power plug type is of British origin
Emergency Numbers:
Emergency Services – 999 / 110 / 112
Conde S. Januario Hospital – (853) 2831 3731
Kiang Wu Hospital – (853) 2837 1333
University Hospital – (853) 2882 1838
Tourism Hotline – (853) 2833 3000