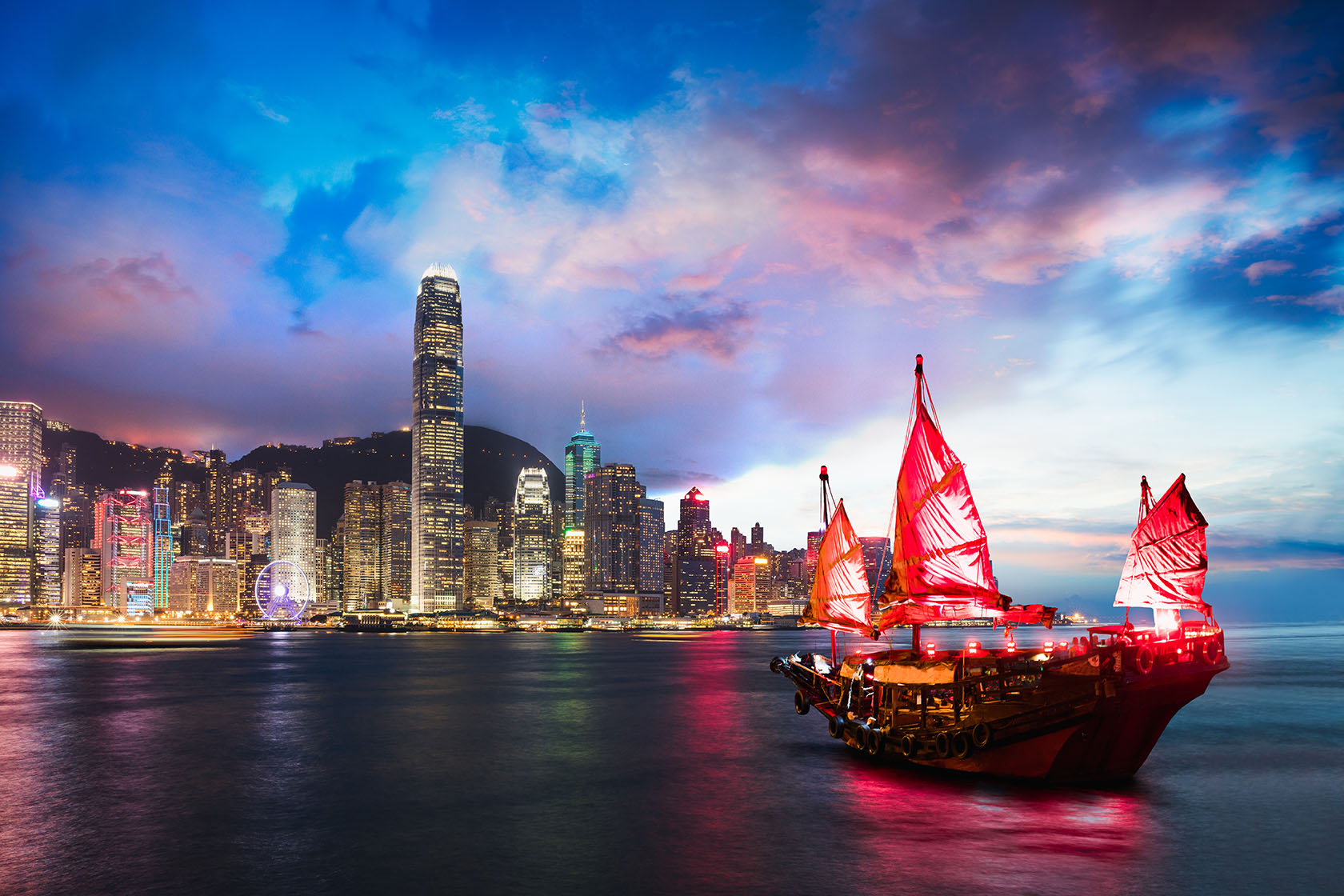 Apart from Hong Kong Island, Kowloon and the New Territories, the Hong Kong Special Administrative Region of China also has 262 islands both large and small. As the third largest financial center in the world, Hong Kong was once rated as third place among all the cities in the world by GaWC. It is an internationally renowned city, attracting many visitors from home and abroad every year.
Hong Kong is located on the southeast coast of China, bordering Shenzhen in the north and the Pearl River Estuary and Wanshan Islands in Zhuhai to the west. On Lantau Island, the largest outlying island in Hong Kong, a 55-kilometer-long Hong Kong-Zhuhai-Macao Bridge has been built to connect it with Zhuhai and Macao. Hong Kong has a total land area of about 1,100 square kilometers and a population of more than 7.5 million. Due to its geographical characteristics as a mountainous area with few flat lands, more than 80% of the population live on 20% of the land. This makes Hong Kong one of the most densely populated areas in the world. The most densely populated areas within Hong Kong are Kwun Tong, Yau Tsim Mong and Sham Shui Po.
As a place that blends Chinese and Western cultures, Hong Kong not only embodies the modernity of the West, but also Hong Kong's charming local characteristics. The night view of Victoria Harbour is stunning, and the modernity of Central will immerse you in the rhythm of a world city. Meanwhile, areas like Yau Tsim Mong still retain the ancient streets and lanes of Hong Kong, and the scenery on the outlying islands will take your breath away.
Feel like you're in a movie as you walk along Temple Street, the Mid-levels Escalator or Shek O.  Feel like you travelling back in time as you take the century-old tram from Kennedy Town to Causeway Bay. Time is proving to the world the unique charm and spirit of Hong Kong does not grow old.
The official languages of Hong Kong are Chinese and English, and all official signs are written in both Chinese and English. Cantonese is the main language of daily communication, but many people can also communicate in English or simple Mandarin.
International events, global tours and other activities and festivals are never-ending in Hong Kong. For details, please click here.